Reduce wrinkles and creases without surgery!
Whenever we move our faces to form expressions such as laughing, frowning, squinting or concentrating, our facial muscles contract. Over time, these repeated muscle contractions in combination with the loss of skin resilience and elasticity can cause the face to develop dynamic wrinkles.
Botox is used to reduce the formation of certain wrinkles and lines. Strategically placed injections can minimize and/or diminish the appearance of crow's feet, frown lines and other wrinkles around the eye and forehead area.
Chin filler
When a chin is too small or narrow, it tends to throw the facial proportions off balance visually, making the face, nose and neck appear somewhat larger than what they actually are.
Jawline contouring
Dermal filler can be used in a variety of ways to sculpt and shape your jawline to help enhance, contour and define
Cheek filler
Cheeks are central to the face and a beautiful cheek supports the eyes, can improve the Jawline and lift shadows out of the mid face
Nose (Rhinoplasty)
A non surgical procedure in which injectable fillers are used to sculpt and reshape the nose without the cost of surgery or lengthy recovery times.
Skin peels
Skin peels can be used to treat a range of skin concerns including ageing skin, acne, reduce sun damage and hyper pigmentation. As a regular treatment, it can also help the skin to appear smoother, brighter and plumper.
How do I choose which peel I need?
We advice you to have a consultation with one of our practitioners to discuss which peel will suit your skin best.
What are the benefits?
Skin peeling is an accelerated form of exfoliation to reveal a brighter more even complexion, with more refined tone and texture.
Skin peels are perfect in the treatment of acne, acne scars, hyper-pigmentation, skin damage, issues of tone and texture and skin aging.
The action of increased exfoliation promotes new cell growth and allows the skin to better absorb homecare products.
Book in your consultation today!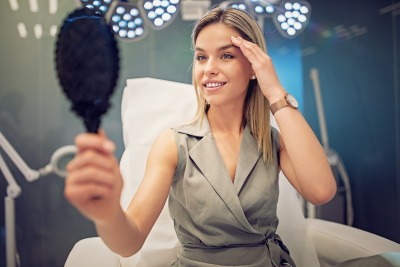 I absolutely love my lips! Thanks Harneet! She really made me feel comfortable about the process of having lip fillers, I was so nervous that I would end up with an obvious pout but Harneet made sure that it would look so natural with a little extra volume. It's just how I wanted it, and not as painful as I was expecting. Thank You!

I've always felt that my love handles will be a problem for me but I convinced myself that I will try the fat freeze treatment. To my surprise it actually worked, I put in my own hard work like the practitioner had told me but I saw amazing results and so happy I went ahead with it and I definitely recommend it

I had the HIFU Facelift and can't believe how much of a difference it's made my face feel and look. It's such a natural way to tighten your skin and I think it's the safest way, I love it! Thanks to Harneet the practitioner